One of my favorites, but I rarely make them.
48 Hershey's Kisses
1/2 cup shortening
3/4 cup creamy Peanut Butter
1/3 cup granulated sugar
1/3 cup packed light brown sugar
1 egg
2 tablespoons milk
1 teaspoon vanilla
1-1/2 cups all-purpose flour
1 teaspoon baking soda
1/2 teaspoon salt
Granulated sugar
1. Heat oven to 375°F. Remove wrappers from chocolates.
2. Beat shortening and peanut butter in large bowl until well blended. Add 1/3 cup granulated sugar and brown sugar; beat until fluffy. Add egg, milk and vanilla; beat well. Stir together flour, baking soda and salt; gradually beat into peanut butter mixture.
3. Shape dough into 1-inch balls. Roll in granulated sugar, place on ungreased cookie sheet and press Hershey's kiss on top.
4. Bake 8 to 10 minutes or until lightly browned. Remove from cookie sheet to wire rack. Cool completely. About 4 dozen cookies.
*Just a note, you can also bake without the kisses and put them on as soon as they come out of the oven*
Everything you need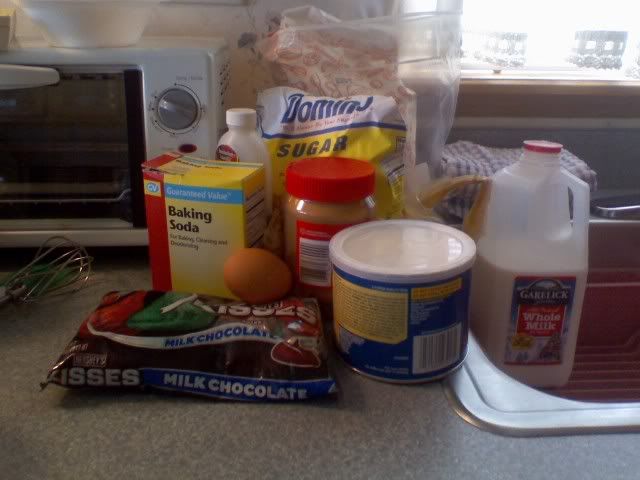 pretty..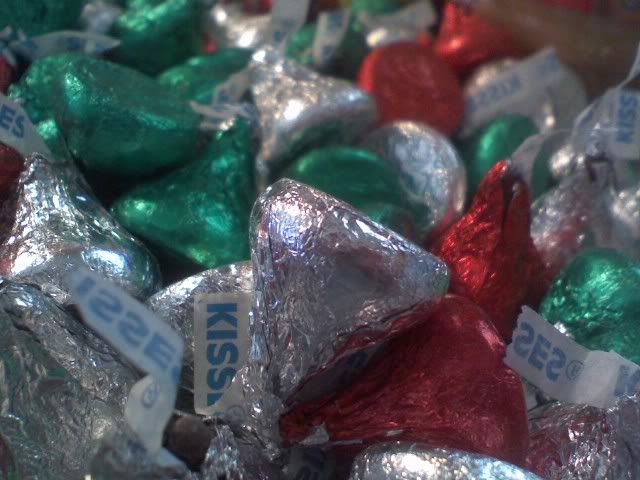 now unwrap 48 of them!
how many did you eat?!
Combine shortening, peanut butter and sugars and mix well (it looks lighter because I was out of brown sugar)
looks good..
now add your egg, vanilla and milk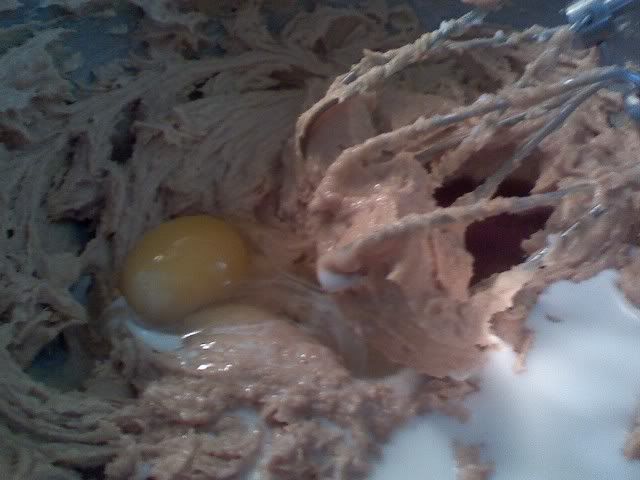 all mixed up!
now add your dry ingredients and mix
looks good
roll into a ball
roll in sugar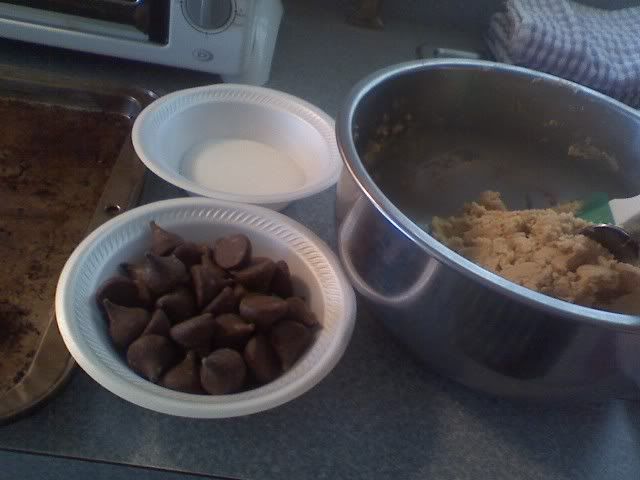 put on baking pan and add hersheys kiss
ready to bake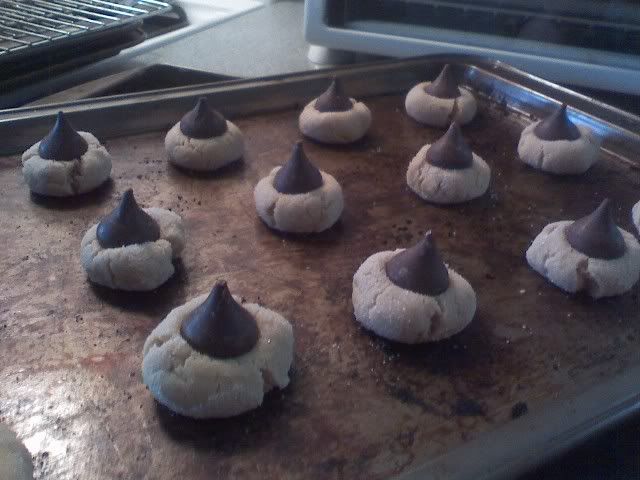 all done and cooling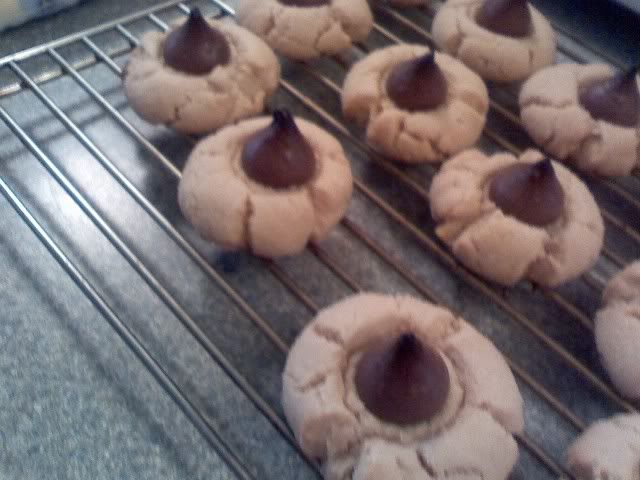 yummy!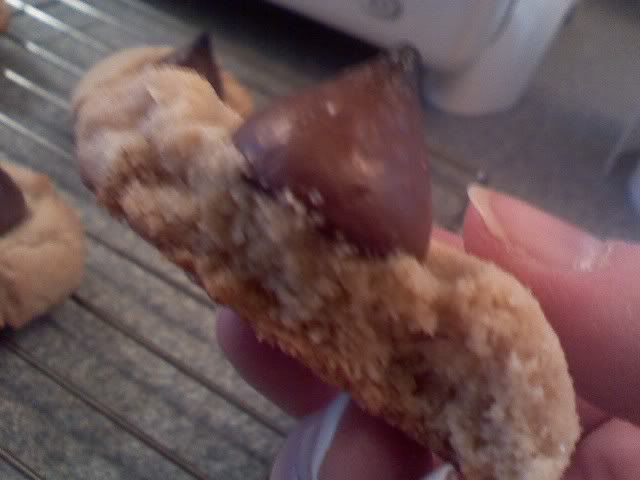 I wonder how long the jar will stay full!